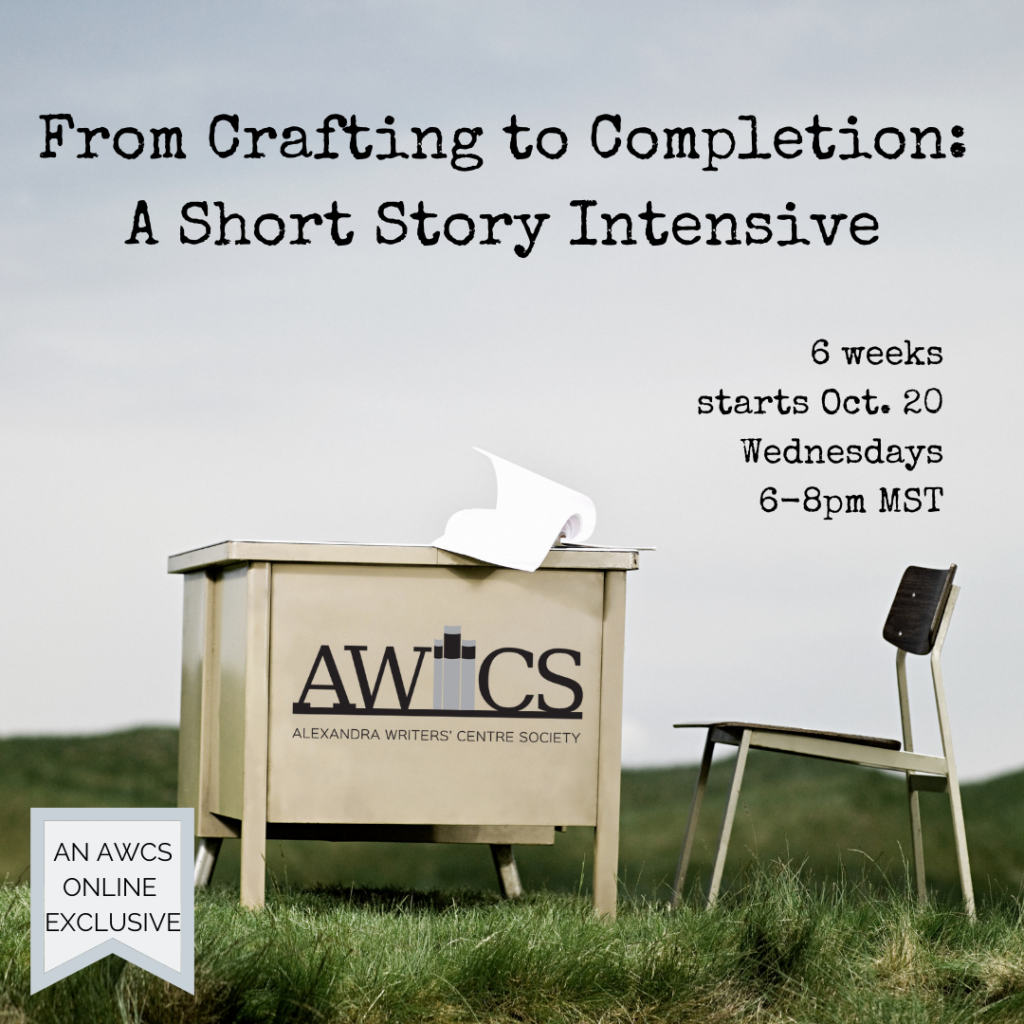 While there is no one way to write a short story, there are ways to make its creation a thing of beauty and creative fulfilment. And whether you are just diving into short story writing, or have several stories already under your belt, there's always new, wonderful ways to discover and challenge your creative process to hopefully bring out some new ideas!
Starting on October 20, 2021, join award-winning short story writer and novelist (and Always Brave Creative founder!) Katie Bickell as she leads students through various techniques used to enrich creative strategy, story architecture, subtext, plot, character development, the writer's relationship to the creative mindset and the inner critic, and early draft editing.
This is an interactive, online, six-week course presented by the Alexandra Writers' Centre Society, which will result in the completion of publication-ready stories. Classes will be held on Wednesdays from 6-8 pm MST.
Students will also be invited to present their work to the class, should they so choose!.
Register today: