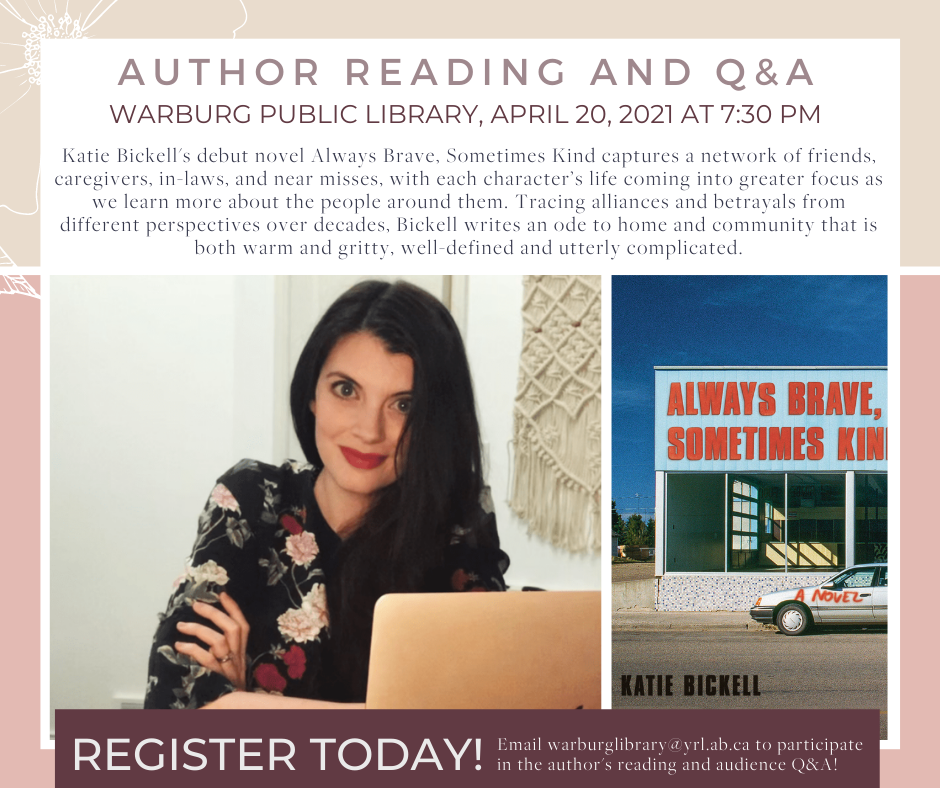 For an author, nothing is better than connecting and engaging with readers. Even better? Opportunities to connect with readers, regardless of location!
On April 21, 2021, join Always Brave, Sometimes Kind author (and Always Brave Creative founder!) Katie Bickell for a Zoom-based author reading and Q&A hosted by Warburg Public Library.
No matter where you are, experience the novel with fellow Always Brave, Sometimes Kind readers (or soon-to-be readers!) and have your questions answered by the author around the creative process, novel characters, storylines, etc.
Date: Tuesday, April 20, 2021
Time: 7:30 PM
Cost: FREE
Email [email protected]a to register!