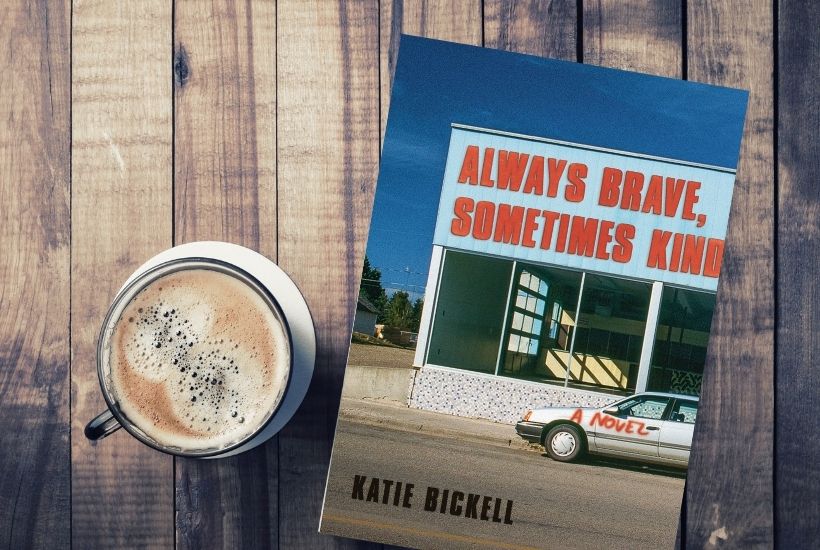 I recently received a beautiful gift from Always Brave, Sometimes Kind's cover photographer, internationally-acclaimed Albertan artist George Webber. He sent me one of his books, "A World Within: An Intimate Portrait of the Little Bow Hutterite Colony."
This gesture and his remarkable collection touched me, and started both a conversation and warm acquaintanceship. As he had shared his art with me, I shared mine – a story – with him.
I told him about a reader who had written in to say that she found the cover of Always Brave, Sometimes Kind so familiar that she thought it must have been shot in our shared previous residence of Slave Lake, Alberta, but just couldn't place where the empty building might have stood. It wasn't until her mother saw the book that they realized the photo had been taken in Rimbey, Alberta, where the reader had grown up. Discovering this, her memory was jogged and she was delighted to remember that this place had been "the old Roper building" – a spot she had walked past daily on her way to school in the 1990's (this photo was shot in 1991).
Both George and I loved that story as proof of life's wonderful and surprising connections. "A World Within" is a very fitting accompaniment to Always Brave, Sometimes Kind, as the novel also dips into Amish culture in Alberta (albeit in a very small way) in the chapter, "Ascension."
If you would like to view more of George Webber's work, please visit georgewebber.ca. From his images "springing from his affection for the people of the Canadian West," it's very likely you'll recognize scenes from the places you have lived and loved.
George and cover designer Tree Abraham's work on the cover of Always Brave, Sometimes Kind was also celebrated on the instagram account Charming Book Covers this week: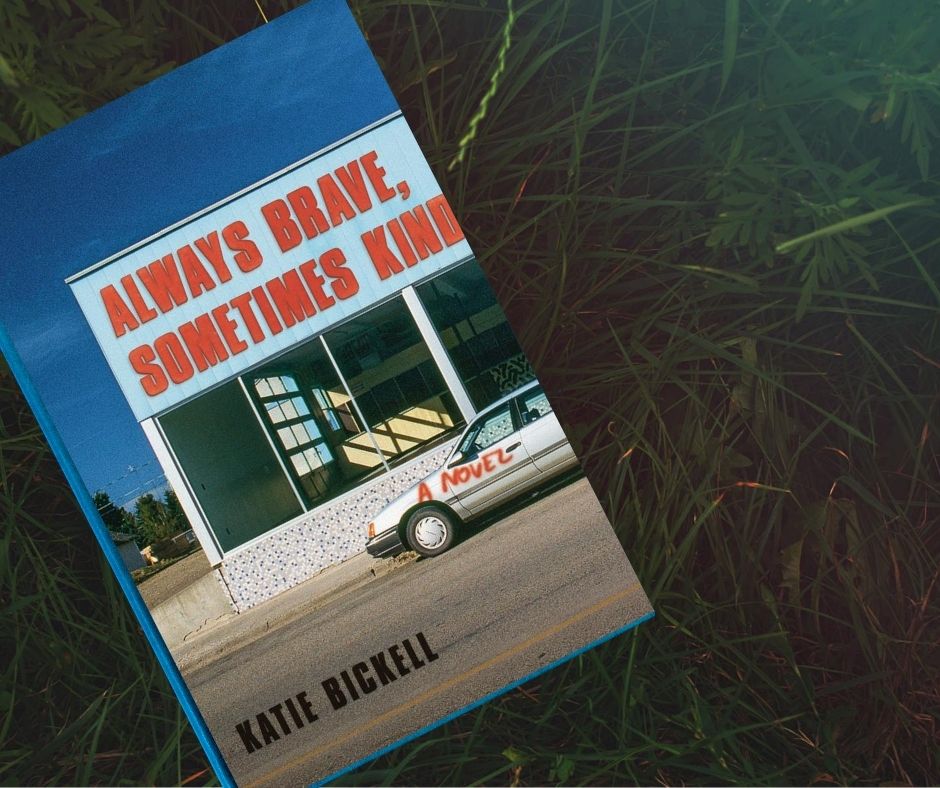 Set in the cities and rural reaches of Alberta, Katie Bickell's debut novel is told in a series of stories that span the years from 1990 to 2016, through cycles of boom and bust in the oil fields, government budget cuts and workers rights policies, the rising opioid crisis, and the intersecting lives of people whose communities sometimes stretch farther than they know.
We meet a teenage runaway who goes into labour at West Edmonton Mall, a doctor managing hospital overflow in a time of healthcare cutbacks, a broke dad making extra pay through a phone sex line, a young musician who dreams of fame beyond the reserve, and a dedicated hockey mom grappling with sense of self when she's no longer needed―or welcome―at the rink.
Always Brave, Sometimes Kind captures a network of friends, caregivers, in-laws, and near misses, with each character's life coming into greater focus as we learn more about the people around them. Tracing alliances and betrayals from different perspectives over decades, Bickell writes an ode to home and community that is both warm and gritty, well-defined and utterly complicated.
Amazon.ca / Audreys Books / Indigo / Amazon.com / Bookshop.org / Barnes & Noble / Blackwells